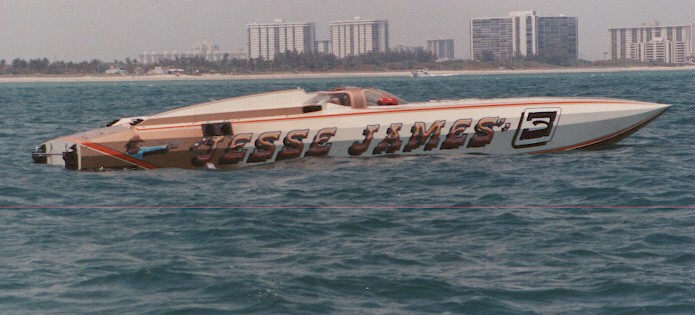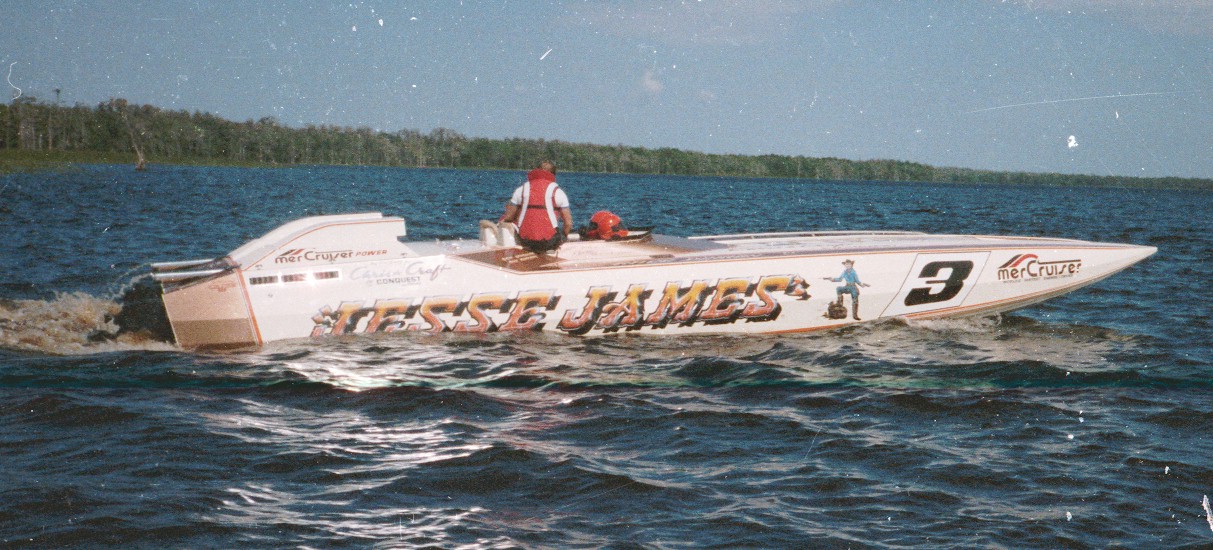 This is page is dedicated to the memory of Mark Lavin a true offshore warrior. Mark and Chris Lavin ruled the Open class in the mid 80s until a violent stuff killed Mark. Chris went on to build and race one of the first canopied race boats and also started the Lavin Foundation that wrote the first set of specs for canopies on Offshore race boats. Those same specs are used to this day.

The boats on this page were all designed by George Linder and built  by Rich Luhrs, George Linder and Kenny Adams.

Jesse James testing at Lake X in 1986

The radially new 48' Conquest Cat in Ft Lauderdale in 1989.

Vinnie Rollnoldi racing a Conquest Cat. Photo by Phil Lewis.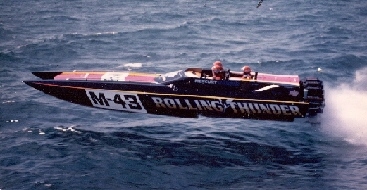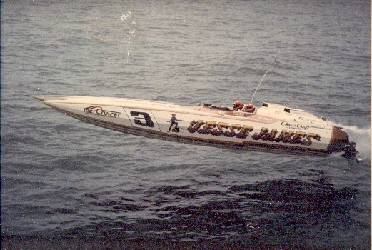 Mark and Chris Lavin flying high in Sarasota 1986. Photo by NNRT.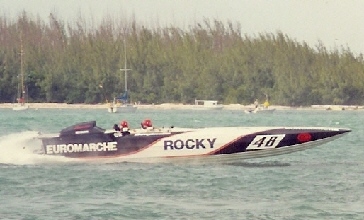 Jon Frudeair came over from France to compete in the 1997 Key West World Championship Races.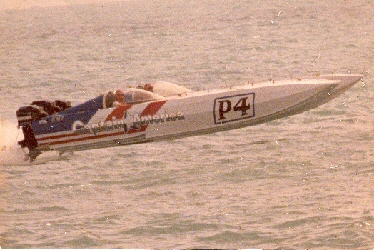 In the 1987 Key West World Championships this 32 foot Conquest Cat amazed everyone with its performance during the 2nd race! What was the secret? The boat was rigged by none other than Jerry Gilbrath.