Thanks for stopping by. While your here, please take a moment and sign my guest book. 

I'll see you at the races,

Darren

Hi, I'm Darren Luhrs and over the years I have had the pleasure of traveling around the country with my father to many different race sites. You have probably seen my father, Rich Luhrs as one of the commentators for TNN, ESPN and SpeedVision. My trips to the races have allowed me to assemble a huge collection of offshore racing photos and now the Internet allows me to share them with you. This site has been built for your viewing pleasure so stop by often and send your friends. 

If you would like to put one of my photos on your site, please send me an e-mail first so I know who you are and you'll need to give the proper credit and a link.

Additionally, if you would like to add your photos to this site, just send me the photos in JPEG format and tell me how you want the credits listed. We will then post your photo on our new "Racers Photos" page giving you full credit for the shot and a link to your site.

Please drop me an e-mail, as I love to talk about my favorite subject - OFFSHORE POWERBOAT RACING.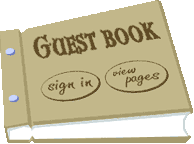 This site was launched on 3/31/00 The site had 17,000 hits before the counter was reset to zero on 9/20/01

DARREN LUHRS WOULD 

LIKE

TO DEDICATE

THIS WEBSITE 

TO THE MEMORY OF

"JOEY GRATTON"